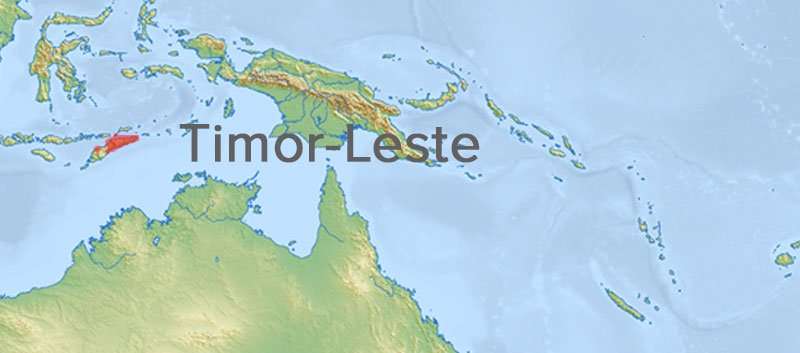 Timor-Leste is home for around 1.3 million people. Over 95% are Roman Catholic and while Tetum and Portuguese are the official languages there are actually 15 other national languages used.
Brief History
The Portuguese arrived in the 16th century and it wasn't until 28th November 1975 when East Timor declared independence. However, 9 days later the Indonesian military invaded and after a violent and brutal occupation lasting till 17 July 1999 East Timor (Timor–Leste) finally became its own sovereign nation on 20 May 2002. Unfortunately that wasn't the end of the violence as Australian and UN peacekeeping forces were required to help quell internal violence right up until 2011.
The legacy of this conflict is a nation struggling to catch up with the first-world infrastructure needs of a growing and vibrant nation.
All that aside, the people are amazing!
In 2013, CV Global entered into a 5 year partnership to help establish schools and a Christian radio station to minister to the people of Timor-Leste.  In 2018 UCB Asia Pacific took over the partnership with the radio station (Radio Voz) with the aim of growing it from one station in Dili to a nationwide Christian ministry.
Through mentoring, training, financial support and regular visits we've seen the team grow in confidence and skill. We've also overseen new low-powered standalone stations come on air in most provincial capitals, and a new 1kw transmitter installed in Dili itself giving much greater coverage for the station.
The team are regularly out and about mixing with the crowds – bringing the radio station to the people. Every time the invitation goes out to "call in for prayer" the phones light up with callers.
There is a lot more to be done. In the coming months and years we plan to boost the local Christian music industry by providing opportunity for budding talent to record their songs – and of course play them on the radio.
Our low powered standalone stations are really just a proof of concept and stop gap measure. We plan to one day link them together to provide live local radio with high powered broadcasts.
We have a fantastic team at Radio Voz and we are very proud to have them as part of the UCB family.
Meet our UCB Timor-Leste team
Back Row from Left to Right
Albina, Ps Elienae, Rio, Ps Jose
Front Row from Left to Right
Hadasa, Melinosa, Veronica, Emilita, Miselia, Thelly, Andre