'You have given me an inheritance reserved for those who fear Your Name.' Psalm 61:5 NLT
What would you like your legacy to be? In Walden, Henry David Thoreau once said he was concerned that when it came time to die, he would discover he had never fully lived. When it comes to your legacy, here are two things you need to keep in mind:
(1) Nobody will care about the legacy you leave as much as you do. So, be intentional when you decide on your legacy; that way, you greatly increase the odds of making an impact on the next generation.
(2) The sum of how you live your life each day becomes your legacy. Tally each action over many years, and you can see your legacy begin to take shape. In Inspiration and Ideals, Grenville Kleiser writes: 'Your life is like a book. The title page is your name. The preface is your introduction to the world. The pages are a daily chronicle [record] of your efforts, trials, pleasures, discouragements, ambitions, and achievements… Day by day your thoughts and acts are being inscribed as evidence of your success or failure… Hour by hour the record is being made which must stand for all time. One day the word "Finis" [The End] must be written. Let it then be said of your book that it is a record of noble purpose, generous service, and work well done.'
Most of us don't get to choose when or how we're going to die, but we all get to decide how we're going to live. And that's the legacy we leave to those who follow us.
SoulFood: 1 Kings 8–9, Mark 11:1–11, Ps 47, Pr 12:4–6
The Word for Today is authored by Bob and Debby Gass and published under licence from UCB International Copyright ©
You are helping people like…
The Word for Today is helping families in the Cook Islands
Renungan Hari Ini
The Word for Today
Solomon Islands Board
Dili, Timor-Leste
Smiles in Vanuatu
Honiara, Solomon Islands
Butwal, Nepal
Hi there, We are
United Christian Broadcasters Asia Pacific
But you can call us UCB. We're part of the global family of United Christian Broadcasters International Ltd. that traces its roots back to the 1960's and one bloke in New Zealand with a crazy idea.
Then in 1988 another bloke with an equally crazy idea started UCB Australia…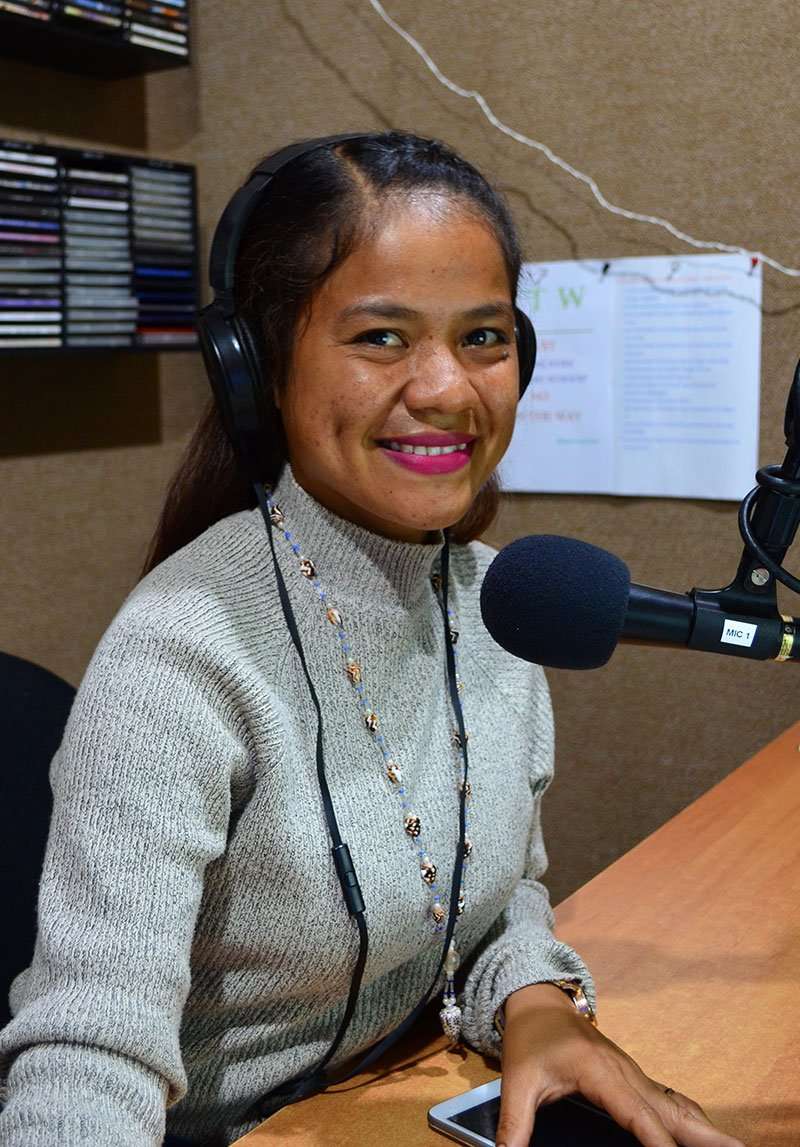 Radio
Helping local Christian people harness the incredible power of radio to have a positive impact in their communities is the mainstay of our ministry.
Radio gets behind closed doors to bring the light, hope and encouragement of the Gospel message to people right where they are.
We broadcast our youth focussed Life fm, (Laif FM, Laef FM) in Vanuatu, Cook Islands, Solomon Islands, Papua New Guinea, and soon Fiji and Nauru. You can hear what that station sounds like right now with this link or by using the "Listen Now" button at the top of our website.
But these broadcasts aren't without challenges.  In today's COVID crazy world we struggle to get expert technical support to our stations when they need it. It is hard enough just to ship replacement equipment when something breaks.
Please pray for our ministry and our local teams.  We need God's wisdom and provision as we seek to serve the beautiful people throughout the Asia Pacific region with the best Christian radio. And 'the best' is what they deserve!
The Word for Today
In 2020, thanks to your donations, we were able to launch a special 200 page, 12 month edition in Papua New Guinea, Vanuatu, Solomon Islands, Cook Islands, Fiji, Samoa and Timor-Leste.
We did it all again in 2021 and now the 2022 edition is available, we've printed even more copies to meet the growing demand and we've added Nauru to our Pacific nations receiving it!
Plus we have also been able to launch into Indonesia with an Indonesian language edition.
And not to forget our team in Nepal have been faithfully producing the Nepali edition for a number of years.
If you are in one the nations listed above and you'd like a copy, ontact your local UCB team – you'll find their contact details when you choose the nation from the Projects in the menu above.
The Word for Today is loved around the world for its simple Biblical truths and relevant teaching. A quarterly edition is also available in Australia (from Vision Christian Media) and NZ (from Rhema Media).
Online & Social
Nearly everyone has a mobile phone or tablet, regardless of where they live. And they use social media. It is ironic that while their village might not have running water or grid elecricity, they do have Facebook!
So if we are to reach them with 'Christian media', guess where we have to be.
Thanks to support from people like you we are able to help by building websites and helping our local team develop Social Media strategies so they can effectively interact with their community.
We are also working on developing an App that can be customised for each nation with relevenat content. Ideally we would like a Telecommunications partner so that local people can use our app unmetered (without having to use paid data). Something for prayer.
People fleeing their homes in the Ukraine have many urgent needs. One thing that God offers everyone is HOPE! and what better way to share this than through the reading of Scripture, or more specifically The Word for Today. Our sister ministry UCB Hungary asked for...
Why do Christians walk away from their faith? It's hard to imagine how anyone could turn their back on the grace that God has given us.
read more
Jesse is a life coach—passionate about skateboarding and Jesus. We talked to him about his story and how he uses his past to change people's future…
read more
 An Easter Message from Awaken Church The Easter Story from Scripture As the soldiers led him away, they seized Simon from Cyrene, who was on his way in from the country, and put the cross on him and made him carry it behind Jesus. A large number of people followed...
read more
By: Collett Smart Nature is known to provide cognitive benefits and enhance our overall physical and mental wellbeing. Yet, for some tweens, spending too much time on technology, sees them not getting enough exercise or spending enough time outdoors. So how do we help...
read more
You are enabling God to do great things in the lives of people all across the Asia Pacific region.
Here are just three examples of the impact you are having: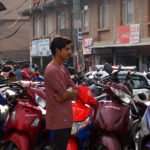 James
I am from Eastern Part of Nepal called Khotang. Currently I am doing ministry at Kathmandu. I am very much thankful to Message of Hope for providing The Word for Today. I got to know about this from one of my Facebook friends. Since that day I am a regular listener of daily devotion of "The Word for Today". I am very much blessed by this post, which is very short and sweet to understand and share to others friends. From this devotion post, I learned so many new things, which became very useful for my ministry. Similarly, the weekly quiz has developed my reading habit of Bible. I am very much thankful to Message of Hope Nepal.
The Word for Today reader
Nepal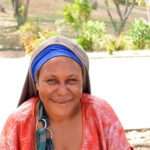 Mrs A
…you have no idea, how much impact God has wrought in my life through those anointed messages.
Those messages are sent straight from the throne room of the Almighty down to his chosen. I truly owe it to you all and I believe nothing in this physical world could match the wealth of heaven that is distributed every day through the programs that are aired.
I count myself most privileged person to reap its benefits just by tuning every morning. My daily routine was dependant on those power packed messages.
Laif FM listener & The Word for Today reader
Papua New Guinea
Debby
Over Christmas, we had a big Franklin Graham event and 50,000 attended. At this event they showed our video which we made in three days about former addicts who had been set free by Jesus. Many were touched and encouraged by it.
When we put our same video online, it got 700,000 views. I learned that you don't have to be a specialist. You can be a mom and learn how to use these tools and you can make media and send messages out to share the Gospel with people all over the world. We post one new little video each day. On my website, most of our videos get 200,000 views.
Medialight course graduate
Thailand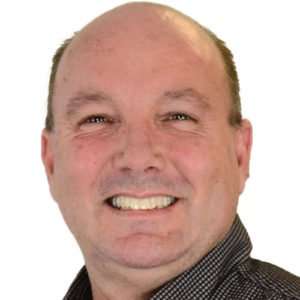 If I had to define 'Trusted Christian Media' and sum up what we do in a few words I would say…
We preach the Word and make disciples.
How? We use media.