'He is faithful and just to forgive us our sins.' 1 John 1:9 KJV
The story of David and Bathsheba is the stuff movies are made of—lust, adultery, premarital pregnancy, murder, and cover-up. And it looked like David was home free, except for one important detail: 'The thing that David had done displeased the Lord.' (2 Samuel 11:27 NKJV) In the Bible, God refers to David as 'a man after His own heart' (1 Samuel 13:14 NLT), but the same Bible says, 'Be sure your sin will find you out.' (Numbers 32:23 KJV)
So God sent the prophet Nathan to tell David, 'I anointed you king… Why then have you despised the Word of the Lord?' (2 Samuel 12:7–9 NLT) Then God passed sentence: 'I am going to bring calamity on you… before all Israel.' (2 Samuel 12:11-12 NIV)
From that day on, tragedy and turmoil plagued David's family. On many levels, 'the way of transgressors is hard' (Proverbs 13:15 KJV), not the least of which is that sometimes God takes away your peace so that you will acknowledge your sin. It took an unplanned pregnancy, the murder of an innocent man, a child's death, a prophet's persuasion, and the conviction of the Holy Spirit before David's heart softened and he admitted, 'I have sinned against the Lord.' (2 Samuel 12:13 NIV)
And when he prayed those words, God treated David's sin the same way He treats ours: 'If we confess our sins, He is faithful and just to forgive us our sins, and to cleanse us from all unrighteousness.' (1 John 1:9 KJV) As long as you keep excusing, defending, and rationalising your sin, God can do nothing for you. But the minute you confess it to Him, He will forgive you. Isn't that wonderful?
SoulFood: Job 24-28, Luke 21:1-11, Ps 38:1-12, Pro 8:22-23
The Word for Today is authored by Bob and Debby Gass and published under licence from UCB International Copyright © 2023
Uses data: approx 58Mb per hour of listening
You are helping people like…
The Word for Today is helping families in the Cook Islands
Renungan Hari Ini
The Word for Today
Solomon Islands Board
Dili, Timor-Leste
Smiles in Vanuatu
Honiara, Solomon Islands
Butwal, Nepal
Hi there, We are
United Christian Broadcasters Asia Pacific
But you can call us UCB. We're part of the global family of United Christian Broadcasters International Ltd. that traces its roots back to the 1960's and one bloke in New Zealand with a crazy idea.
Then in 1988 another bloke with an equally crazy idea started UCB Australia…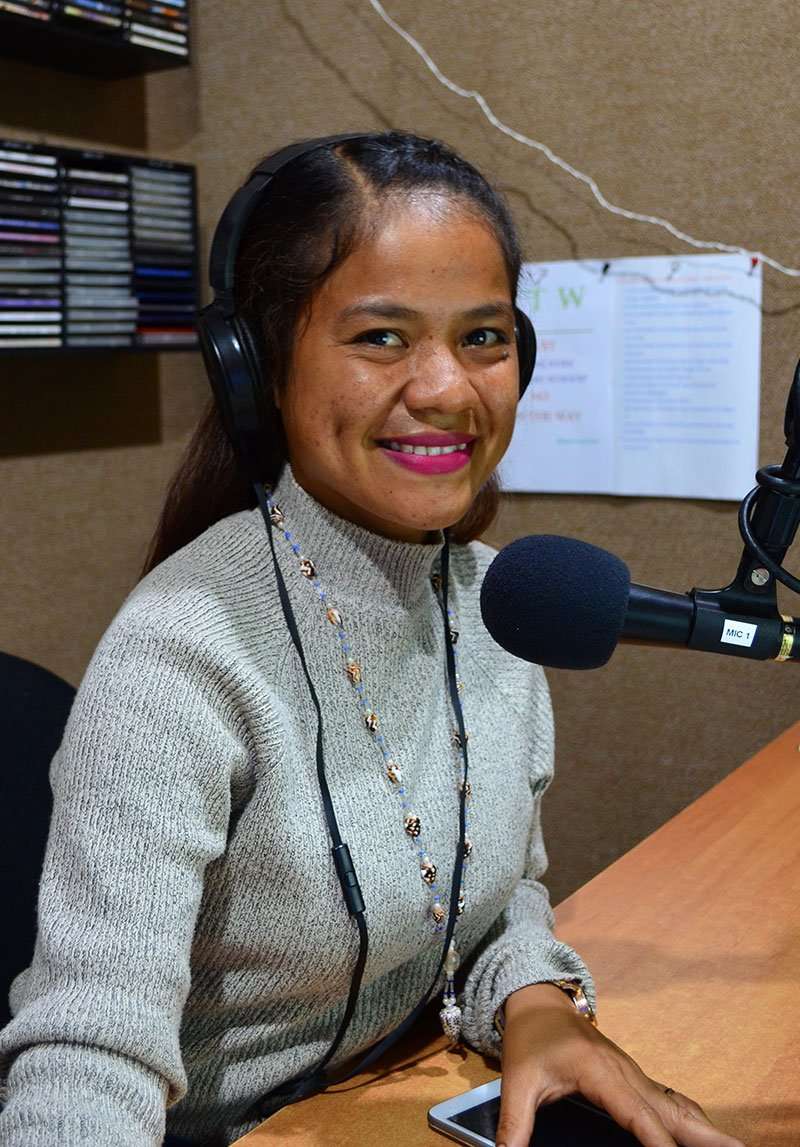 Radio
Helping local Christian people harness the incredible power of radio to have a positive impact in their communities is the mainstay of our ministry.
Radio gets behind closed doors to bring the light, hope and encouragement of the Gospel message to people right where they are.
We broadcast our youth focussed Life fm, (Laif FM, Laef FM) in Vanuatu, Cook Islands, Solomon Islands, Papua New Guinea, and soon Fiji and Nauru. You can hear what that station sounds like right now with this link or by using the "Listen Now" button at the top of our website.
But these broadcasts aren't without challenges.  In today's COVID crazy world we struggle to get expert technical support to our stations when they need it. It is hard enough just to ship replacement equipment when something breaks.
Please pray for our ministry and our local teams.  We need God's wisdom and provision as we seek to serve the beautiful people throughout the Asia Pacific region with the best Christian radio. And 'the best' is what they deserve!
The Word for Today
In 2020, thanks to your donations, we were able to launch a special 200 page, 12 month edition of The Word for Today in Papua New Guinea, Vanuatu, Solomon Islands, Cook Islands, Fiji, Samoa and Timor-Leste.
We did it all again in 2021 and added Nauru and an Indonesian language edition called Renungan Hari Ini.  And we've continued to do it every year since.
And not to forget our team in Nepal have been faithfully producing the Nepali edition for many years.
If you are in one the nations listed above and you'd like a copy of the current edition, contact your local UCB team – you'll find their contact details when you choose the nation from the Projects in the menu above. Or use our contact form and well pass it on.
The Word for Today is loved around the world for its simple Biblical truths and relevant teaching. A quarterly edition is also available in Australia (from Vision Christian Media) and NZ (from Rhema Media).
Online & Social
Nearly everyone has a mobile phone or tablet, regardless of where they live. And they use social media. It is ironic that while their village might not have running water or grid electricity, they do have Facebook!
So if we are to reach them with 'Christian media', guess where we have to be.
Thanks to support from people like you we are able to help by building websites a Free App and helping our local team develop Social Media strategies so they can effectively interact with their community.
Our Free App is customised for each nation with their own radio stream and relevant content for that nation's people. So people in the Solomons can hear Laef FM in their timezone while people in PNG can listen to Laif FM in their timezone.
Ideally we would like a Telecommunications partner so local people can al use our app unmetered (without having to use paid data). Something for your prayers.
Dear UCB friends, Last Sunday afternoon we traveled to Baucau, and then to Viqueque, both Districts in the East side of Timor island, in order to install the new radio upgrade to the 100W Transmitter. In Baucau, the weather was really bad, but the Lord helped us and...
LIVING WITH URGENCY As each day comes to a close, it means we are one day closer to the return of Jesus Christ. As each day comes to a close, it's one less day we can never get back. Matt 24:44 Therefore you also must be ready, for the Son of Man is coming at an hour...
read more
SALT OF THE EARTH Matthew 5:13 You are the salt of the earth. But if the salt loses its saltiness, how can it be made salty again? It is no longer good for anything, except to be thrown out and trampled underfoot. We can confidently clarify that God doesn't want us to...
read more
The 2021 Australian National Church Life Survey asked church attenders whether their church had a clear vision, goals or direction for its ministry and mission, and if they were committed to that vision. 68% of church attenders said they are aware of their local...
read more
Let me tell you about Jesus! Not one single person has made a greater contribution to world history than Jesus. H.G.Wells, the great English novelist, whose five volumes on "World History" graces the shelves of almost every learning institute, gave more space to Jesus...
read more
You are enabling God to do great things in the lives of people all across the Asia Pacific region.
Here are just three examples of the impact you are having: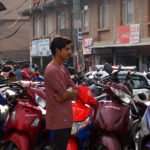 James
I am from Eastern Part of Nepal called Khotang. Currently I am doing ministry at Kathmandu. I am very much thankful to Message of Hope for providing The Word for Today. I got to know about this from one of my Facebook friends. Since that day I am a regular listener of daily devotion of "The Word for Today". I am very much blessed by this post, which is very short and sweet to understand and share to others friends. From this devotion post, I learned so many new things, which became very useful for my ministry. Similarly, the weekly quiz has developed my reading habit of Bible. I am very much thankful to Message of Hope Nepal.
The Word for Today reader
Nepal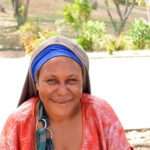 Mrs A
…you have no idea, how much impact God has wrought in my life through those anointed messages.
Those messages are sent straight from the throne room of the Almighty down to his chosen. I truly owe it to you all and I believe nothing in this physical world could match the wealth of heaven that is distributed every day through the programs that are aired.
I count myself most privileged person to reap its benefits just by tuning every morning. My daily routine was dependant on those power packed messages.
Laif FM listener & The Word for Today reader
Papua New Guinea
Debby
Over Christmas, we had a big Franklin Graham event and 50,000 attended. At this event they showed our video which we made in three days about former addicts who had been set free by Jesus. Many were touched and encouraged by it.
When we put our same video online, it got 700,000 views. I learned that you don't have to be a specialist. You can be a mom and learn how to use these tools and you can make media and send messages out to share the Gospel with people all over the world. We post one new little video each day. On my website, most of our videos get 200,000 views.
Medialight course graduate
Thailand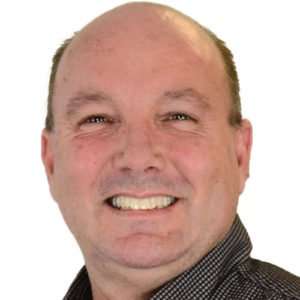 If I had to define 'Trusted Christian Media' and sum up what we do in a few words I would say…
We preach the Word and make disciples.
How? We use media.