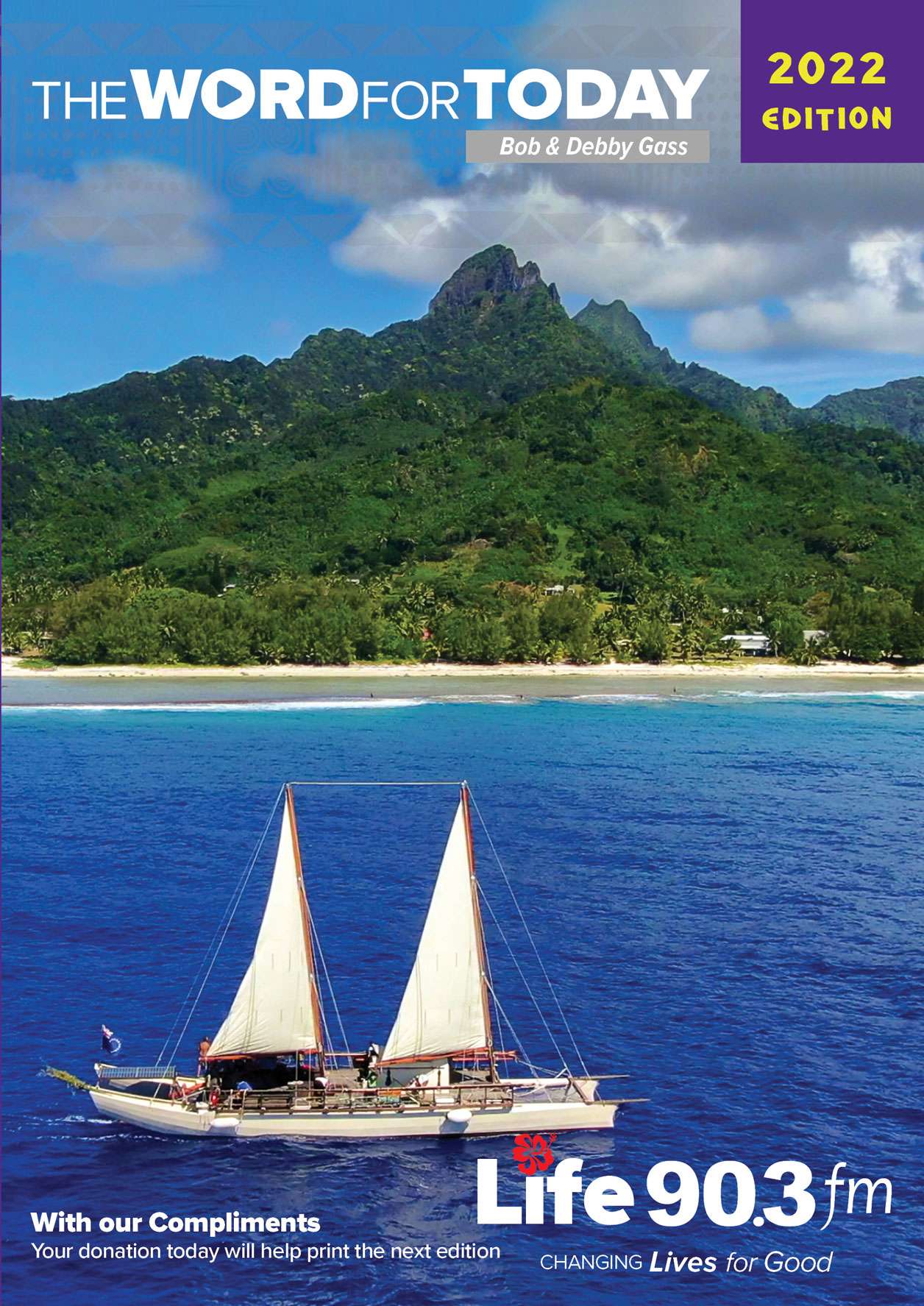 We recently created our website, it is still in the development stages but we are excited to have started this now…
Less than 18,000 people call the tropical paradise of 15 little islands that together make up the Cook Islands 'home'. Rarotonga, the largest island, contains the capital city Avarua, and is also the home to UCB Cook Islands.
Ministry Aims
UCB Cook Islands was established in October 2017 and quickly work began to establish LIFE FM 90.3 FM. UCB Cook Islands is radio and a lot more. It also aims to promote and develop music, performing arts, literature and publications, visual arts, film, video, television, internet and digital media, and community arts.
These are lofty aims for a small ministry. But by working together they can all be achieved.
The Word for Today
We are excited that The Word for Today daily devotional is now available in the Cook Islands. You can get a copy of this special 12 month edition by contacting one of our team. 
Radio
Unfortunately our radio station isn't on air due to problems with corrosion wrecking our antenna – something we are working hard to rectify. Also we have a shipping container in the process of being re-purposed to form our future studios. Windows have been installed but it still needs air conditioning and to be moved onto the foundations that have been prepared.
The Cook Islands team are on the verge of being able to begin full time broadcasting – so please pray for our leadership and workers as they push through to establishing a thriving ministry.
Meet our UCB Cook Islands team
We have a Board who are passionate about getting the ministry established but so far we're not much more than a laptop computer and a transmitter.
But as we know from Scripture…
 Do not despise these small beginnings, for the Lord rejoices to see the work begin… Zechariah 4:10 NLT
Support people in the Cook Islands