Butwal, Nepal
Dili, Timor-Leste
Hog Harbour, Vanuatu
Honiara, Solomon Islands
Solomon Islands Board
The Word for Today
Hi there, We are
United Christian Broadcasters Asia Pacific
But you can call us UCB. We're part of the global family of United Christian Broadcasters International Ltd. that traces its roots back to the 60's and one bloke in New Zealand with a crazy idea.
Then in 1988 another bloke with an equally crazy idea started UCB Australia…
Radio
Helping local Christian people harness the incredible power of radio to have a positive impact in their communites is the mainstay of our ministry.
Radio gets behind closed doors to bring the light, hope and encouragement of the Gospel message to people right where they are.
The Word for Today
A brand new 200 page, 12 month edition is now available in Papua New Guinea, Vanuatu, Solomon Islands, Cook Islands, Fiji, Samoa and Timor-Leste.
Contact your local UCB team – you'll find their contact details when you choose them from the Projects in the menu above.
A quarterly edition is also available in Nepal as well as Australia and NZ. The Word for Today is loved all around the world for its simple Biblical truths and relevant teaching.
We are thrilled to be able to introduce this powerful printed devotional throughout the Asia Pacific region.
Read today's devotion now…
'...A man must be content to receive the gift…given him from Heaven...' John 3:27 AMP We love to quote the promise, 'I can do all things through Christ who strengthens me.' (Philippians 4:13 NKJV) But that promise doesn't mean you can do whatever you want, or...
read more
You are enabling God to do great things in the lives of people all across the Asia Pacific region.
Here are just three examples of the impact you are having: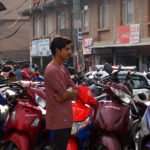 James
I am from Eastern Part of Nepal called Khotang. Currently I am doing ministry at Kathmandu. I am very much thankful to Message of Hope for providing The Word for Today. I got to know about this from one of my Facebook friends. Since that day I am a regular listener of daily devotion of "The Word for Today". I am very much blessed by this post, which is very short and sweet to understand and share to others friends. From this devotion post, I learned so many new things, which became very useful for my ministry. Similarly, the weekly quiz has developed my reading habit of Bible. I am very much thankful to Message of Hope Nepal.
The Word for Today reader
Nepal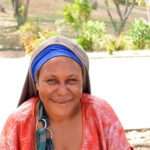 Mrs A
…you have no idea, how much impact God has wrought in my life through those anointed messages.
Those messages are sent straight from the throne room of the Almighty down to his chosen. I truly owe it to you all and I believe nothing in this physical world could match the wealth of heaven that is distributed every day through the programs that are aired.
I count myself most privileged person to reap its benefits just by tuning every morning. My daily routine was dependant on those power packed messages.
Laif FM listener & The Word for Today reader
Papua New Guinea
Debby
Over Christmas, we had a big Franklin Graham event and 50,000 attended. At this event they showed our video which we made in three days about former addicts who had been set free by Jesus. Many were touched and encouraged by it.
When we put our same video online, it got 700,000 views. I learned that you don't have to be a specialist. You can be a mom and learn how to use these tools and you can make media and send messages out to share the Gospel with people all over the world. We post one new little video each day. On my website, most of our videos get 200,000 views.
Medialight course graduate
Thailand
At our staff meeting last week Aimee shared from Psalm 138:2 For You have magnified Your word above all Your name. This is a great reminder about how important God's Word is – and why we are so passionate about getting it out through the airwaves. Speaking of The...
Our team in Timor-Leste have really taken hold of their new website. www.radiovoz895.com They've already added a news feed in the local Tetun language as they saw there is a need. They were also keen to ask for a 'Social Share' option so that visitors to their site...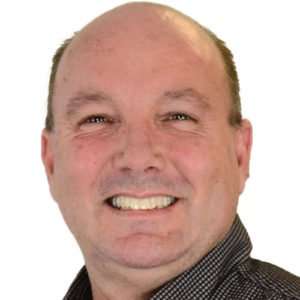 If I had to sum up everything we do in a few words I would say…
We preach the Word and make disciples.
How? We use media.