'A tempestuous head wind arose, called Euroclydon.' Acts 27:14 NKJV
The ship Paul was sailing on to Rome was wrecked by a storm named Euroclydon, meaning typhoon, tempest or cyclone. Here are some valuable lessons we can learn from his experience.
(1) God can make a bad situation work for your good. Because of this shipwreck, Paul ended up on Malta, where the people heard the Gospel for the first time. Plus, 'when we were ready to sail, they furnished us with the supplies we needed.' (Acts 28:10 NIV) Sometimes your problem can provide a platform for God to work in ways that'll amaze you. Your future isn't, nor ever will be, in the hands of people. It's in God's hands, and what He owns He protects and provides for.
(2) To reach your God-ordained destination you'll have to sail through storms. Paul said, 'All hope that we would be saved was finally given up.' (Acts 27:20 NKJV) There'll be days when you wonder how you're going to make it, but by God's grace you will (see Psalm 37:34).
(3) Storms reveal how well you know the Lord. Paul said, 'Last night an angel of the God to whom I belong and whom I serve stood beside me and said, "Do not be afraid, Paul."' (Acts 27:23–24 NIV) In hard times you discover the strength of your connection to God.
(4) He can bring success from what looks like failure. Notice two particular things in this story: (a) You may have to throw some things overboard to reach your destination (see v. 18). (b) Despite your best efforts, occasionally you'll run aground (see v. 26). That's when you must remember what God promised you—and stand on it (see v. 25).
SoulFood: Gal 1–3, Luke 15:11–32, Ps 119:105–112, Pr 18:9
The Word for Today is authored by Bob and Debby Gass and published under licence from UCB International Copyright ©
You are helping people like…
The Word for Today is helping families in the Cook Islands
Renungan Hari Ini
The Word for Today
Solomon Islands Board
Dili, Timor-Leste
Smiles in Vanuatu
Honiara, Solomon Islands
Butwal, Nepal
Hi there, We are
United Christian Broadcasters Asia Pacific
But you can call us UCB. We're part of the global family of United Christian Broadcasters International Ltd. that traces its roots back to the 1960's and one bloke in New Zealand with a crazy idea.
Then in 1988 another bloke with an equally crazy idea started UCB Australia…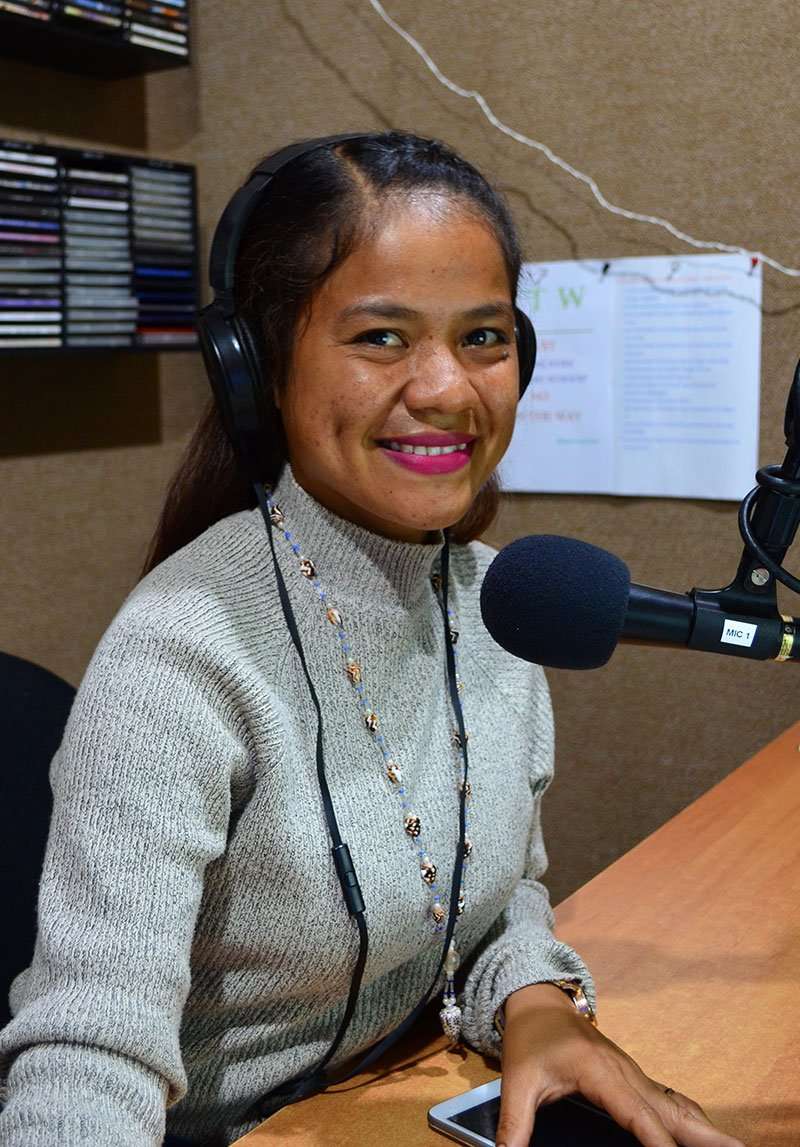 Radio
Helping local Christian people harness the incredible power of radio to have a positive impact in their communities is the mainstay of our ministry.
Radio gets behind closed doors to bring the light, hope and encouragement of the Gospel message to people right where they are.
We broadcast our youth focussed Life fm, (Laif FM, Laef FM) in Vanuatu, Cook Islands, Solomon Islands, Papua New Guinea, and soon Fiji and Nauru. You can hear what that station sounds like right now with this link or by using the "Listen Now" button at the top of our website.
But these broadcasts aren't without challenges.  In today's COVID crazy world we struggle to get expert technical support to our stations when they need it. It is hard enough just to ship replacement equipment when something breaks.
Please pray for our ministry and our local teams.  We need God's wisdom and provision as we seek to serve the beautiful people throughout the Asia Pacific region with the best Christian radio. And 'the best' is what they deserve!
The Word for Today
In 2020, thanks to your donations, we were able to launch a special 200 page, 12 month edition in Papua New Guinea, Vanuatu, Solomon Islands, Cook Islands, Fiji, Samoa and Timor-Leste.
We did it all again in 2021 and now the 2022 edition is available, we've printed even more copies to meet the growing demand and we've added Nauru to our Pacific nations receiving it!
Plus we have also been able to launch into Indonesia with an Indonesian language edition.
And not to forget our team in Nepal have been faithfully producing the Nepali edition for a number of years.
If you are in one the nations listed above and you'd like a copy, ontact your local UCB team – you'll find their contact details when you choose the nation from the Projects in the menu above.
The Word for Today is loved around the world for its simple Biblical truths and relevant teaching. A quarterly edition is also available in Australia (from Vision Christian Media) and NZ (from Rhema Media).
Online & Social
Nearly everyone has a mobile phone or tablet, regardless of where they live. And they use social media. It is ironic that while their village might not have running water or grid elecricity, they do have Facebook!
So if we are to reach them with 'Christian media', guess where we have to be.
Thanks to support from people like you we are able to help by building websites and helping our local team develop Social Media strategies so they can effectively interact with their community.
We are also working on developing an App that can be customised for each nation with relevenat content. Ideally we would like a Telecommunications partner so that local people can use our app unmetered (without having to use paid data). Something for prayer.
It was with great excitement that we received notification from the TRBR in Vanuatu that our application for a nationwide radio licence was successful! Praise the Lord! This is a huge step forward for our fledgling ministry. It is our hope that we can quickly...
Life around the world is different for everyone, so it's always nice to be able to get a bit of a look into life locally. In the video below we get to see what life is like for some locals in Butwal in Nepal. This video was taken by Sunil our station technician at...
read more
It is 4:30pm Saturday afternoon You are just ready to go out and enjoy a movie and dinner with a friend.  It has been a while since you have enjoyed a day off properly.  Today is that day where nothing is needed to be done, but relax, chat and catch up.  You grab the...
read more
Time is not a Commodity ...It is a gift from God which needs to be stewarded Wisely! Scripture tells us that there is a time for everything - Ecclesiastes 3:1-8 "There is a time for everything, and a season for every activity under the heavens: a time to be born and a...
read more
Johann Wolfgang von Goethe once said... "Correction does much, but encouragement does more." So how do we build a workplace of encouragement? Over a three year work study done with over 75,000 working adults an amazing outcome was discovered - "An employee's job...
read more
You are enabling God to do great things in the lives of people all across the Asia Pacific region.
Here are just three examples of the impact you are having: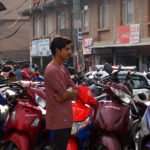 James
I am from Eastern Part of Nepal called Khotang. Currently I am doing ministry at Kathmandu. I am very much thankful to Message of Hope for providing The Word for Today. I got to know about this from one of my Facebook friends. Since that day I am a regular listener of daily devotion of "The Word for Today". I am very much blessed by this post, which is very short and sweet to understand and share to others friends. From this devotion post, I learned so many new things, which became very useful for my ministry. Similarly, the weekly quiz has developed my reading habit of Bible. I am very much thankful to Message of Hope Nepal.
The Word for Today reader
Nepal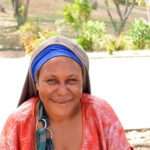 Mrs A
…you have no idea, how much impact God has wrought in my life through those anointed messages.
Those messages are sent straight from the throne room of the Almighty down to his chosen. I truly owe it to you all and I believe nothing in this physical world could match the wealth of heaven that is distributed every day through the programs that are aired.
I count myself most privileged person to reap its benefits just by tuning every morning. My daily routine was dependant on those power packed messages.
Laif FM listener & The Word for Today reader
Papua New Guinea
Debby
Over Christmas, we had a big Franklin Graham event and 50,000 attended. At this event they showed our video which we made in three days about former addicts who had been set free by Jesus. Many were touched and encouraged by it.
When we put our same video online, it got 700,000 views. I learned that you don't have to be a specialist. You can be a mom and learn how to use these tools and you can make media and send messages out to share the Gospel with people all over the world. We post one new little video each day. On my website, most of our videos get 200,000 views.
Medialight course graduate
Thailand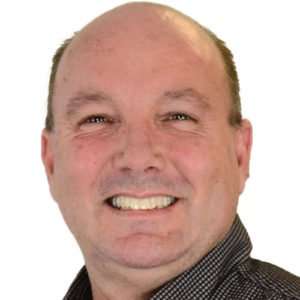 If I had to define 'Trusted Christian Media' and sum up what we do in a few words I would say…
We preach the Word and make disciples.
How? We use media.